High-Quality Cabinet Painting
Serving the Leominster, Massachusetts Area
HIC License #184452
The experienced painters at Spectrum WallCo Painting, LLC specialize in cabinet painting services that enhance your biggest investment. From kitchen cabinets to bathroom cabinets, our Leominster painters will achieve the look you desire for any space in your home. We use only the highest quality paints and finishes to ensure your cabinets look great for years to come!
---
Call for a FREE Quote
---
Cabinet Painting Specialists
Cabinet painting is an affordable way to update the look of your kitchen or bathroom without having to buy new cabinets. With our cabinet painting services, you can choose from a variety of colors and finishes to match your existing décor.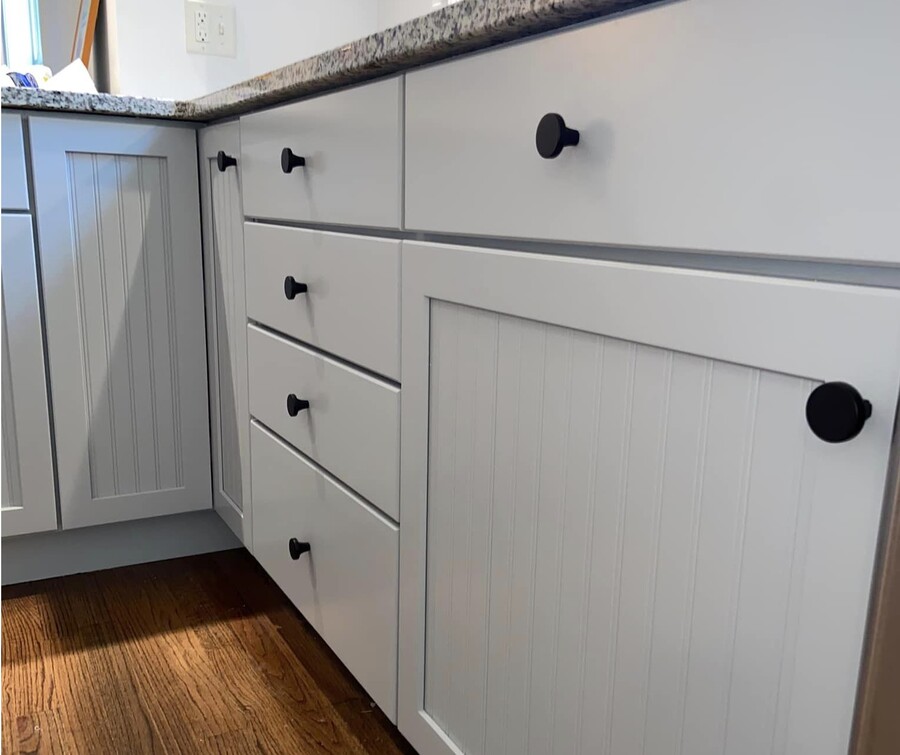 Kitchen cabinet refinishing requires skill and attention to detail that Spectrum WallCo Painting, LLC is known for. We'll paint cabinets to match the style and color scheme of your kitchen or create that brand-new look you've always wanted. Is your kitchen somewhat dated? Painting your kitchen cabinets is the #1 way to update your kitchen!
Spectrum WallCo Painting, LLC can add some pizzazz to dull cabinets. The professional crew at Spectrum WallCo Painting, LLC is outstanding at cabinet repainting and staining cabinets. Let the experienced cabinet refinishers at Spectrum WallCo Painting, LLC use their expert talents and eyes for detail on your cabinets and enhance their beauty!
---
Call for a FREE Quote
---